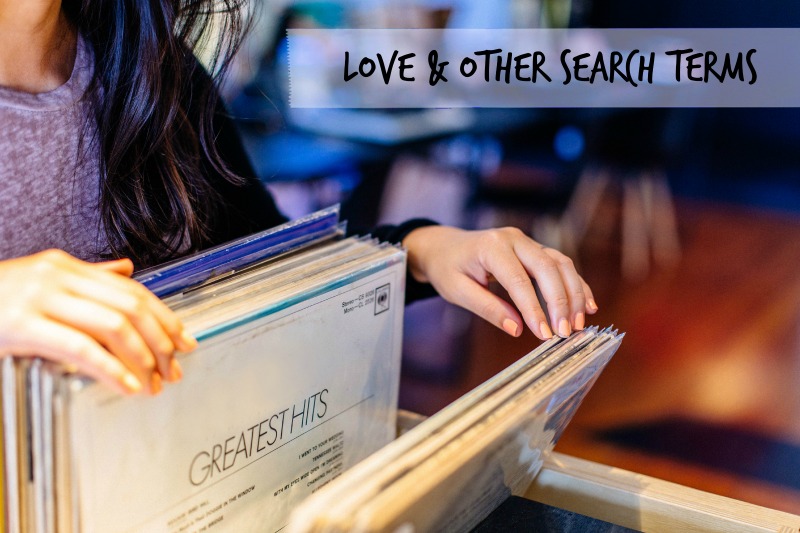 There was a time (that was entirely too recent) when I googled, "how do you know you're in love?" I have always been one to do my research. So, "love" went into the search bar just like "best whiskey bars in SF," or "common prepositional phrases," also "Oprah's hair last 22 years – video." It is 2015 and I clearly know how to use the Internet.
For those of us out of practice, love can feel entirely unknown. Sure, love is obvious to me when I am with my family, with little newborn nieces who have my same sarcastic looks. I can feel it all the way down, recognize it as the oldest of friends. It is never really gone.
But when I am in it, when I have fallen or walked into it—gracefully, of course, like walking into a wall—that is when I am out of sorts. It is entirely too close, completely out of focus, scary even, like parallel parking between a Porsche and Ferrari. I'd rather leave it alone and save the insurance money.
Fear gets in the way. It stops me from claiming the things that should matter. It clouds the path when we should be telling ourselves the truth, getting into the mess, dancing under the stars. I am sure of this: our hearts are not porcelain, and we are not as fragile as we think. Yet love is the scariest because it feels like the beginning of an undoing, the letting go, the entirety of it out of our control. It mostly makes me nauseous and weary. But if you look at it right, it is magic.
I remember when I was terrified that I'd forgotten how to kiss. It'd been over 12 months since I'd tried. I was sure I no longer knew. Panic set in. Then one night a man leaned over and kissed me as we stood on a quiet street in San Francisco. And to borrow a phrase from everyone's mother, "It was like riding a bike." I fell a bit, and scraped my knee, but I got where I needed to go. I remembered how to dance. Just because we are out of practice does not mean we do not know how. Please remember that.
So, love. I've learned that the more I try at it, and walk into the sea of it, and do not hold onto it too tightly, the more I have to offer. Love begets itself. It is expansive. It is to be given freely, to flow naturally without all this effort and oomph (although there is a place for that too, of course).
To love is to accept. It is to see someone else and say, "Yes" to them again and again, just as they are. So when I say, "I love you," it is not simply to hear it echoed back, it is to speak the truth out loud, to share the limits and wonder of humanity. It is me being honest with myself, being real, open to pain, to hurt, to misunderstandings and heartbreak, but also to joy, hope, truth. It is us being real with each other because life is more colorful when we are. I am slowly learning this.
We have every right to it. We have these dirty hands, broken hearts, and lives lived in the mess, and that is why love is for us. It is a taste of the Divine. It is the stars down on earth. It is the music for our dance. We need only to move our feet.
One of my favorite passages on love, the realness of it, the undoing of it, the magic of it is from Margery Williams' The Velveteen Rabbit:
"Real isn't how you are made," said the Skin Horse. "It's a thing that happens to you. When a child loves you for a long, long time, not just to play with, but REALLY loves you, then you become Real."

"Does it hurt?" asked the Rabbit.

"Sometimes," said the Skin Horse, for he was always truthful. "When you are Real you don't mind being hurt."

"Does it happen all at once, like being wound up," he asked, "or bit by bit?"

"It doesn't happen all at once," said the Skin Horse. "You become. It takes a long time. That's why it doesn't happen often to people who break easily, or have sharp edges, or who have to be carefully kept. Generally, by the time you are Real, most of your hair has been loved off, and your eyes drop out and you get loose in the joints and very shabby. But these things don't matter at all, because once you are Real you can't be ugly, except to people who don't understand."
So, how do you know you're in love? When you begin to let it happen. When you claim it for yourself. When you remember that you are worthy of the stars, of the dance, of becoming.
And, maybe, when you type it into Google.
photo credit: death to the stock photo